Health & Wellness - Zilis
---
Zilis, pronounced /za-lease/, means 'multiplying nutrition' in Swahili. Zilis has taken that idea and made it a reality with their ULTRA brand. Founded in 2015 by renowned entrepreneurs, Steven and Angie Thompson, Zilis has changed lives across the nation and around the world. With over 20 years of business experience, Zilis Founders have created a movement. Their mission is to provide unlimited opportunity for their Ambassadors, while their unique Pay It Forward program impacts those in need at home and abroad.
The Zilis brand provides complete endocannabinoid system support, driving Zilis to become the fastest growing hemp-derived CBD company in the United States. This success comes directly from the positive exchanges that their Ambassadors have with everyday people. Zilis is a unique hybrid social marketing company whose only advertising comes through word-of-mouth sharing of our ULTRA products—UltraCell® Full Spectrum CBD oil, UltraCell® Topical,  UltraCell® Powder, and their Mimetex®Line, by their nationally distributed workforce of Independent Ambassadors and retail customers. Unlike others, Zilis is not influenced by "big pharma" or Wall Street.
Interested in learning more? Check out www.Zilis.com/EdithsInc 
Have Questions?  Contact (610) 749-2449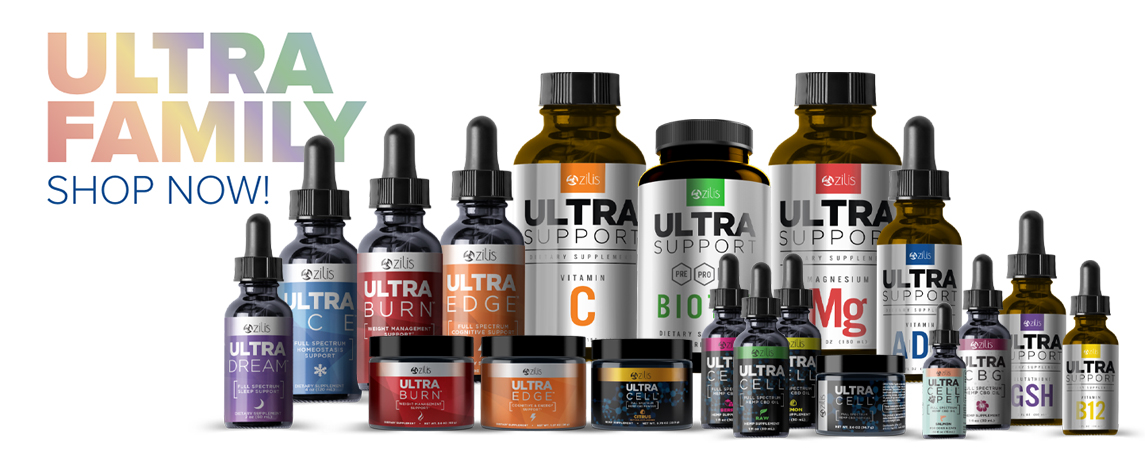 Sorry, there are no products in this collection.